Košice is the city with ancient history. The first signs of inhabitance can be traced back to the end of the older stone age. The first written mention of the suburb can be dated back to the year 1230. The oldest guild regulations were registered from the year 1307 and the city received it's own coat-of-arms in 1369, as the first city of all over the Europe. Since the beginning of the 15th century the city had been in the leading post of Pentapolitana - which was the alliance of five eastern Slovak cities. From 1347 to the beginning of 18th century Košice has kept the post of the second city after Budin in the Habsburg monarchy. In 1657, due to the economical, administrative and political importance of the city, the first university was established; later the university was converted to a royal university and then to a judicial one.
The conference will take place in the village Herľany, a tourist attractive location near Košice. The largest cold water geyser in the Europe spurts its mineral water up to 28 meters above ground for about half an hour each 33 hours. It was found first in 1870 during works to gain source of mineral water for the local spa.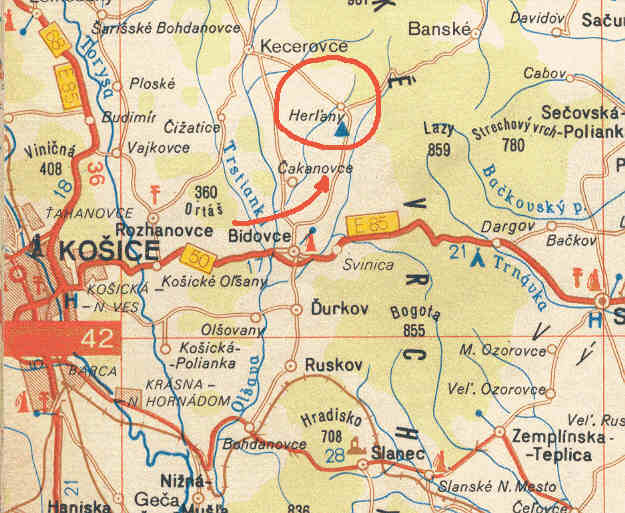 For all conference participants it is prepared a day trip to Štrbské pleso in the High Tatra Mountains at the last day of the conference. Participants can use prepared bus transfer or their own cars. Warm clothes and shoes are necessary for the trip. We offer three alternatives for the hiking trip planned for the last day of the conference. The starting point is the Štrbské pleso settlement (1346m) in all the cases:
T1. Štrbské pleso – Waterfall Skok (1700m, 1:15 hrs.) and back,
T2. Štrbské pleso – Popradské pleso lake (1494m, 1.05 hrs.) and back,
T3. Štrbské pleso – Chata pod Soliskom (1840m, 1.30 hrs.) and back.
In case of weather, which is not suitable to perform the trip, the spare program is prepared (museum in Tatranská Lomnica). If you want to stay in High Tatras during weekend, we are able to arrange the accommodation for you. The accommodation fee is 600 Sk per person and night and it is not a part of registration fee.

More inforamtion about High Tatra Mountains:
http://www.tatry.org
http://www.tatry.net
http://www.tatry.sk
http://www.tatry.cz


We hope you will enjoy visiting these unique places in Eastern Slovakia.